Caesar Lovers Rejoice!
Don't miss Mott's* Clamato* Caesar School!

Join Mott's Clamato and the Dean of Mott's Clamato Caesar School, Len Fragomeni, in this 45-minute class where you get to go behind the bar and learn hands-on, the latest techniques for preparing a Caesar. Enjoy four variations of the classic Canadian cocktail, some savory snacks and take home a special gift from Mott's Clamato.

The class offers an intimate group of 28 students the opportunity to get behind the bar and learn, hands-on, the latest techniques for preparing this classic cocktail, including its history, glassware, ingredients, unique garnishes and how to select the most suitable spirits.


Caesar School Dates and Locations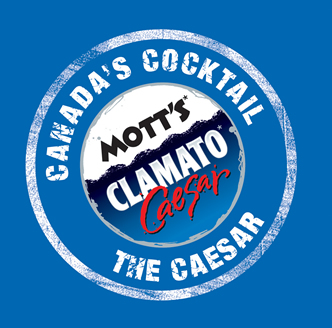 Hamilton Food & Drink Fest – Copps Coliseum
Friday, April 8th – 5:30pm / 7:15pm
Saturday, April 9th – 1:30pm / 2:45pm / 4:00pm / 5:15pm / 6:30pm
Sunday, April 10th – 12:30pm / 1:45pm / 3:00pm / 4:15pm
http://www.foodanddrinkfest.com/MottsClamatoCaesarSchool

EAT!Vancouver – VCC
Friday June 10 – 2:30 / 3:45 / 5:00 / 6:15 / 7:30
Saturday June 11 – 11:30 / 12:45 / 2:00 / 3:15 / 4:30 / 5:45
Sunday June 12 - 11:30 / 12:45 / 2:00 / 3:15
www.eat-vancouver.com


Ottawa Wine and Food Festival – Ottawa Convention Centre
November 9-13, 2011
www.ottawawineandfoodfestival.com

Gourmet Food & Wine Expo – Metro Toronto Convention Center
Nov 17-21, 2011
www.foodandwineshow.ca/sitepages

Cost: $10 per person
(does not include admission to the show or any applicable taxes)
Register Here



You can also celebrate over 40 years of Caesar with us at any of these
Mott's Clamato Caesar Bars!

Toronto Golf & Travel Show – Metro Toronto Convention Center
Cottage Life Show – International Center
Toronto Wine & Cheese Show

Note: Admission tickets to get into each specific show must be purchased separately. Show dates and times are subject to change. Please check back periodically for exact dates.